ROY AND JOANNE SCHWARCZ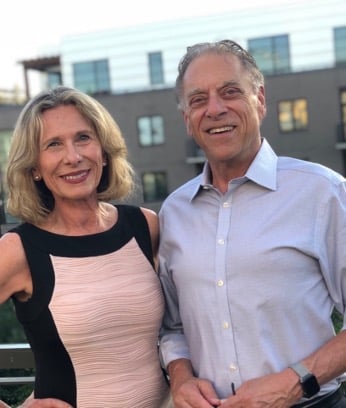 Resources
Vice President Chosen People Ministries
Serving in Manhattan, NY and the Chicagoland, IL area
Roy Schwarcz was born and raised in New York City. His mother and her family fled Berlin with the growing persecution of Jewish people by the Nazis. At the age of thirteen, Roy received his Bar Mitzvah in the Orthodox tradition.
While traveling across the country, Roy met Christians who demonstrated God's love and explained the good news of the Messiah to him. Through their kindness and prayers, he came to believe Jesus was his Messiah.
Roy has been involved in almost every type of Jewish ministry since he came to faith. He has worked on college campuses, led home Bible studies, and began two Messianic congregations in the Chicago area. He is currently the interim pastor of Chosen People Ministries' congregation in Manhattan, traveling there monthly and leading weekly interactive Bible studies online.
Roy graduated from Moody Bible Institute from which he received his diploma in Jewish Studies. He then received his Master of Arts in theology from Talbot Theological Seminary at Biola University. He was ordained through the Olive Tree Congregation, the first congregation he planted with Chosen People Ministries.
Roy is the author of Where Jesus Walked, which examines more than fifty portions of the life of Jesus, demonstrating how the prophets of Israel foretold events in the life of Jesus and how they were fulfilled in the New Covenant. Each portion is considered from a Jewish perspective, giving insight and perspective on the unity between Old and New Covenants.
Roy is married to Joanne, and they have four daughters and ten grandchildren.
Testimonial
"Roy's testimony and understanding of the Jewish culture added great depth to the Scriptures taught. It was great that his wife was able to join him."
Pastor Joshua Fetterhoff
Christian Church of Rural Gove, in Sprakers, NY
"Roy did a superb job of personalizing the Passover. From the start, it was like he had invited us in to his boyhood home, yet, as the message progressed Jesus shone brightly as he shared the true meaning of various elements of the Passover meal."
Pastor Clif Ingram
Lighthouse Fellowship in Frankfort, IL
"Roy did a fantastic job! Our church is still talking about the experience. Many saw Christ in the Passover like never before. I will definitely schedule him again."
Pastor Jason Sprinkel
Seneca Assembly of God | Seneca, IL